Sorry I haven't updated the site in a month or so, I've been rather busy working on new music and dealing with all the normal hassles of life. The big news is the site has been getting a daily influx of visitors from all over the world checking out the gear section. So to my new worldwide group of friends and fans, welcome, enjoy, pick up a
T-Shirt
in the Gift shop on the way out. :-)

Beyond that, not a whole not new to tell you about, just working on new tunes.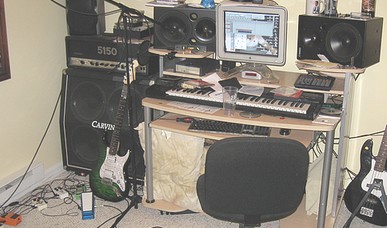 As always, feel free to click on any of the ads on the site and buy something. Every time you buy something from one of them they give me a few cents to help keep the site running, so click away on Analogman or B&H photovideo, or any of the Amazon.com ads. (Erik Z MP3's count by the way). Everytime you buy something, the site stays on-line for one more day :-).


That's it for now, keep checking back. New music is still in the works, Until then, keep on rockin' in the free world...


Thanks for visting.


Erik